Tanzanite, grandadierite and opal necklace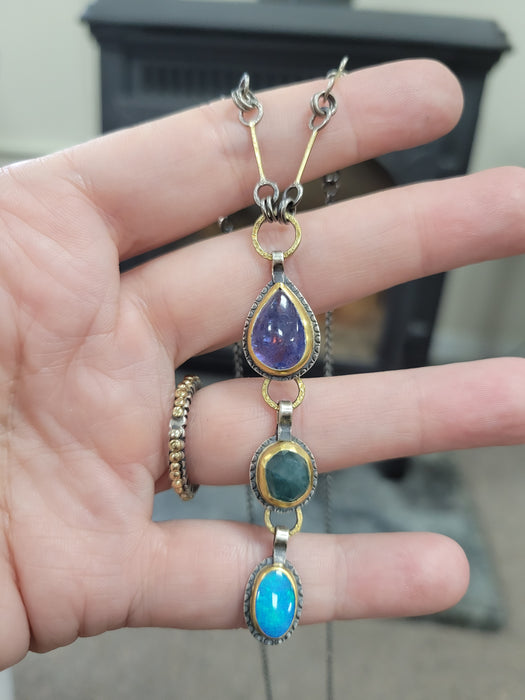 Oh hello amazingness! You set your own trends and others follow your lead. This stunning statement necklace with Tanzanite, Grandadierite and Lightening ridge opal, set in sterling silver with 22k bezels and 18k gold is a showstopper! The necklace has a partial handmade chain with a smaller chain that goes around the back. It's one-of-a-kind and perfect, just like you!
24" long, adjustable down to 21"
Click here to see more mixed metal pieces.

Click here to see other necklaces.