Diamond hinged hoop earrings in 14k yellow gold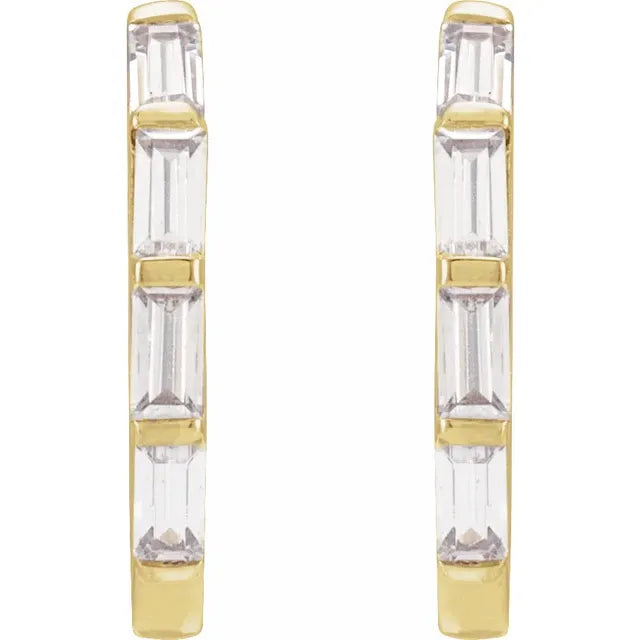 Introducing our Yellow Gold Hinged Hoops with Diamonds – a versatile addition that effortlessly complements anything in your collection. Crafted in 14k yellow gold, these hoops are adorned with your choice of baguette diamonds or rounds. Designed to seamlessly integrate with Allison Kallaway's one-of-a-kind creations, these hinged hoops are a stylish and curated accent for your jewelry ensemble.
Please allow 2 weeks for delivery.
These foundational pieces are carefully chosen from another studio's curated collection, distinct from Allison Kallaway's craftsmanship. Though not crafted by Allison Kallaway, this small collection is thoughtfully selected to complement her work and makes for delightful gifts.
Allison provides a personalized jewelry concierge service, catering to your specific needs. Whether you're seeking a unique piece or have a vision in mind, she can guide you in finding or crafting the perfect jewelry item.