Golden Hill Turquoise Charm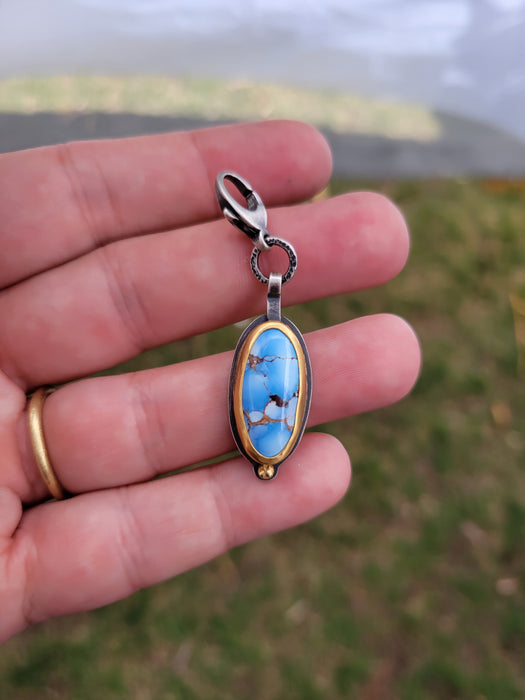 This Golden Hill Turquoise Charm is the perfect little glamorous addition to any outfit. An eye-catching 22k gold bezel is set off by sterling silver, making it a charmingly dainty way to show off your style. The perfect accessory for a special night on the town?
Click here to see more turquoise.
Click here to see hand crafted chains.
Click here to see other charms.