Lapis & Swiss Blue Topaz Necklace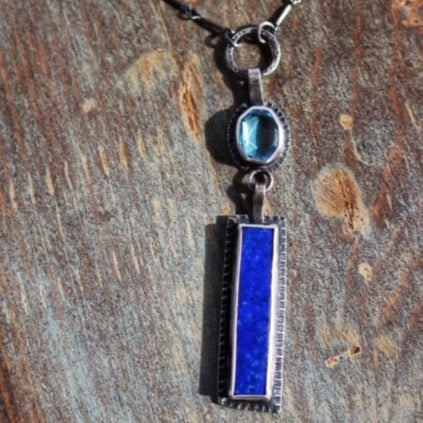 18" Chain
Embark on an adventure with a stunning Lapis & Swiss Blue Topaz Necklace. Showcase your fearless style with this handcrafted sterling silver chain, featuring a unique lapis and Swiss blue topaz design that'll turn heads and make you the envy of the room. Dare to be bold with this exquisite necklace!
Click here to see more necklaces.
Click here to see more sterling silver.