Red and black Bi-color Sapphire Ring size 8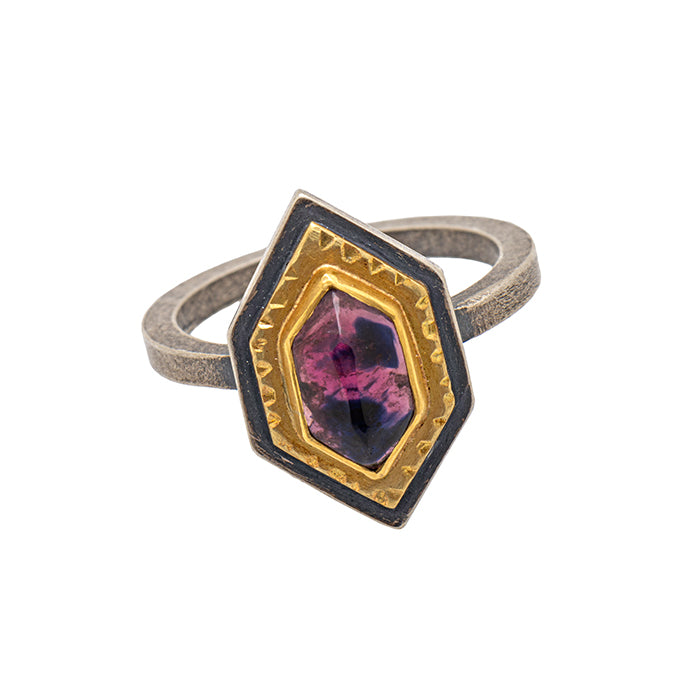 When regal style meets modern elegance for a luscious feast for the eyes. This red and black bi-color hexagon Sapphire is a special and distinctive stone. Set in sterling silver, 18k and 22k gold, this stunner of a ring feels like modern royalty. Be careful though, you might spend hours gazing at your hand!
Click here to see more rings.
Click here to see more mixed metal pieces.